The Internet of Things is cutting the business layers that have existed for so long. It is giving rise to newer verticals and encouraging a uniquely focused environment, where as-a-service has become the new norm. And this is on both fronts; commercial and industrial. It leaves a business to focus on what it is supposed to do, what it is meant to do, while other areas of its operations are simply taken care of. On top of this, the business is constantly informed about key metrics as well as parameters which generally fall out of their purview.
For instance, a business that manufactures furniture may not understand the intricacies of energy management or facility efficiency. Having the right set of data points within an IoT ecosystem at the premises results in cost reductions at a much larger scale, compared to traditional methods of maintaining records and analyzing them for actionable insights. On top of this, companies can uncover new business opportunities and welcome additional revenues.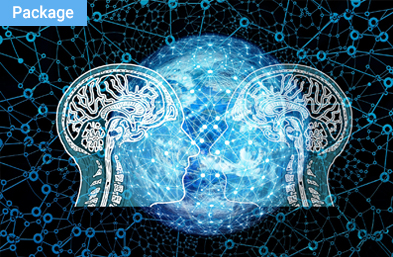 AI strategy and planning workshop
Artificial intelligence is transformational, and adopting this technology will enable companies to reshape their strategic vision so that they no longer rely on what they think is true, rather, leverage factual-based decision-making capabilities.
To convey this sentiment across the city of Ahmedabad, Softweb Solutions conducted its first event at the illustrious Ahmedabad Management Association (AMA). The purpose of this engagement was to impart our knowledge, experience and expertise to empower Indian brands and businesses, and to take the first steps towards becoming a digital economy. The topic for the evening was 'Connecting Artificial Intelligence with the Internet of Things.'
The agenda for the evening included the introduction and explanation of IoT as well as AI and how they meet. We showcased the impact of some of the new technologies which are already transforming many businesses with real life examples and use cases. The audience got to see how AI is making its way into the mainstream due to the creation of smart devices, the Internet and strides in cloud computing.
There was also a Q & A session at the end of the presentation where the audience asked questions about AI and IoT pertaining to their industry or business.
Some of our observations from the session;
We were happy to see that most of the attendees were already aware of IoT and were interested to know as to how it would benefit their vertical i.e., Manufacturing, FMCG, consumer durables, etc.
Attendees were not just from the IT Department, but also various functions including operations, production, planning, packaging, etc.
Local enterprises already have historical data due to automation; however they are not aware as to how they can generate intelligence out of it.
Certain organizations want to leverage AI for Predictive Maintenance, Smart Resource Allocation, Inventory Management and others – but they are more inclined towards platforms / solutions with low implementation costs.
Another crucial observation from the audience was that most companies do not want to make significant changes to their existing environment or infrastructure, so the showcased technologies and solutions should be able to integrate with existing infrastructure as well as IT systems.
All in all, it was a great start to our latest endeavor aimed at the local scene. We are definitely going to conduct more events in the future which will touch upon various technologies and their impact on businesses here.
So keep visiting this space for updates on our next event!