Window 8.1 – The most flexible and powerful OS for enterprises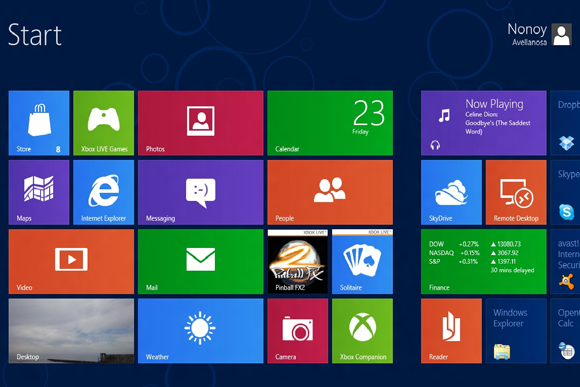 Windows 8.1 is already creating waves in the market and is available now to download to all commercial customers and partners. With the advent of Windows 8.1, many business persons are keeping their hopes high with the latest Microsoft OS. Let's see how it's going to be the most flexible and powerful OS for enterprises.
Windows 8.1 arrives with pretty cool updates including numerous fresh and great features, and especially – most likely – marks the return of Window's conventional Start button to the Windows desktop environment.
How existing Windows 8 users can get windows 8.1?
All they need to do is go to Store app in their system, and check for the pending upgrades. Clicking on it will start the update. It's apparent that Windows 8.1 delivers an essential milestone for enterprises. This update offers businesses the flexible and robust operating system across devices, helping companies to adept the escalating trend the enterprise mobility. It's perfect combination of flexibility with the security and manageability IT professionals demand.
Windows 8.1 brings advancement in:
Security
User Experience
Manageability
Mobility
Networking
This first major update to Windows 8 is purely built to help businesses drive their business forward with greater efficiency, which open ups the door for new business opportunities. Microsoft has included many organizational tools — including an easy to customize start screen, superior multi-monitor support and a "global" search- but additionally it responded to user feedback by reversing itself on some key design options. The update also involves a Boot to Desktop option, the second most expected feature that windows 8 lacked.
And last but not the least- the most obvious one – is the Start button on the Desktop that has been brought back in the desktop environment by Microsoft. User can find it in the bottom left corner which takes user to the modern UI when clicked on it.
There are many other prominent features of Windows 8.1 that enterprises can leverage. Have a look at the other prominent features:
Near-Field Communication support
User can easily get a print through NFC-enabled printer with the Near-Field Communication (NFC) support.
Wi-Fi Direct Printing
Wi-Fi Direct printing option enables users to connect their devices with Wi-Fi Direct printers without installing extra software or drivers and get a print quickly.
Broadband Tethering
Now your staff can easily stay connected on all of their devices as broadband tethering feature allows users to turn their PC or tablet into a mobile hotspot.
Auto-triggered VPN
Operating system will ask to sign in whenever apps or resources need access through an inbox VPN.
Other Security Features
Windows Defender, Microsoft's built-in antivirus product, now comes with additional feature-Network behavior monitoring. Internet Explorer 11 will scan first ActiveX or any other binary extensions before potentially harmful code is executed.
Microsoft's latest OS also features touch and gesture updates, onscreen keyboard swipe, quicker tile organizing, lock screen access, better multitasking, other fun stuff, and so on.
At the same time, the update brings new user authentication solutions, which includes support for fingerprint-scanning devices, providing a greater level of security. Windows 8.1 enables company to remotely wipe its data on staff's devices while leaving their personal files intact, which also promotes BYOD (Bring Your Own Device) trend.
Summary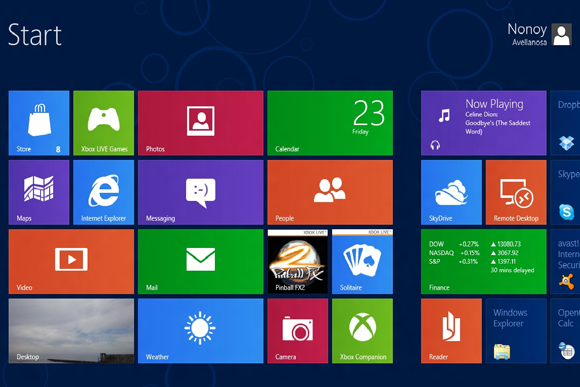 Article Name
Description
Author
Publisher Name
Publisher Logo
Subscribe to latest updates by Email
Receive occasional updates on our evolving perspectives on digital strategy, brand, marketing, and user experience: