Innovative technology with modern IT trends is transforming each and every area of our life and business. Things and processes have become mobile, responsive and automated. Human efficiency has increased many times with the use of connected networks and machines.
Did YOU know?

Today businesses are focusing more on automation and mobility for managing many processes. Mobility has become one of the prime concerns for businesses in various different aspects such as supply chain, manufacturing and marketing. It has drastically changed the landscape of business- global has become the new local and the business reach has become limitless. Just grab your mobile devices and monitor your business processes from anywhere. Some industrial experts called it the third industrial revolution where digital technology has already rocked the retail and media industries, manufacturing is also set to benefit from mobility.
Case Study
Creating a Smart Factory for a Leading Packaging Company
Our client is one of the leading companies in the packaging sector. The company operates a plant where the manufacture of printed coils and aluminum laminated plastics is carried out.
Mobility in creating future Manufacturing Industry
Mobility gives power to manage your business from anywhere and anytime. Data and information plays crucial role in executing any business process from manufacturing to marketing. In today's time, real-time data and mobile networks can revolutionize your manufacturing process. Mobility in modern manufacturing provides real-time update to decision makers. It gives you information during emergency situations and manages uncertainty immediately. You can track and monitor supply chain of your business on the move. A mobility solution with RFID technology provides real-time tracking and reduces human efforts and errors. Meanwhile, mobile devices are the premiere channel for communication and customer engagement.

Convergence to digitization through mobile devices and networks will enable productivity, optimize plant and supply network in an environment friendly and secure manner. That's why enterprises should look forward to automate their plants and systems all-together. It's your time to choose the smart technology for smarter business.
Mobility is reducing manual processes and providing cost effective management of inventory. Mobility also provides real-time tracking, reduces human errors and wastage. Mobility in manufacturing lowers errors by providing real-time update and visibility for better visualization and accuracy.
Mobilizing manufacturing industry will give you competitive advantage quality maintenance and customer support.
Avnet's IoT Readiness Workshop
Program Detail
May 08 & 09, 2019 | 9:00 a.m. – 5:00 p.m.
Location : Hoffman Estates, IL
The rise of the automation in Manufacturing
If we consider that in the coming years most businesses will connect digital data and mobile devices to control, manage and distribute their business, we can clearly envision that the manufacturing plant of the future will be- mobile, virtual, collaborated and secure!
Many people will look at the future of manufacturing where a few people will be managing everything easily and efficiently through technological advancement.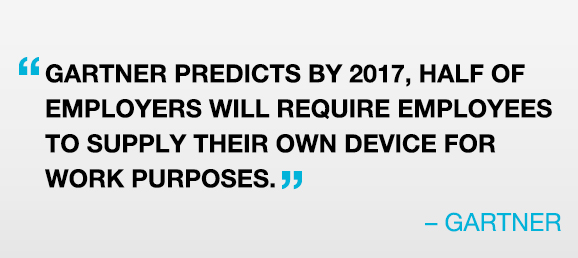 Because you can't sacrifice quality!
Ensuring quality is all about keeping customers happy and that's what today enterprises need to implement by using smart and mobile technology in their business practices. Meanwhile, they need to focus on faster production, more orders and subsequently more revenue.  Faster production allows for more orders and subsequently more revenue.
Cloud and virtualization will enable the plants of the future. But, then quality will be the prime concern as the client satisfaction is the ultimate goal. The main challenges following the emerging trends of the manufacturing industry are as follow:
Shorter Development Time:
The window of time to develop and launch new products in the market is increasingly short and it will become tighter in future. By applying smart and advanced technology system in various development processes can fulfill products delivery in limited timeframe.
Keeping Cost to Minimum:
Manufacturers are always thinking about cost; how can we develop the same product with low cost for generating maximum profit revenue. Businesses also need to face pressures on competitive global level for raw material, labor and energy. By implementing smart technology in manufacturing processes you can have the cost advantage in your bucket. Automation in manufacturing will eventually lower down your product cost. You can also use the technology system for other business processes as well.

Customization and Quality:
Customer expectation has grown and users have become more demanding. They need customized solution in minimum time. To get production on faster rate factories need not just to increase their machine speed, but also they should focus more into increasing throughput by increasing quality and decreasing downtime.
Businesses need enterprise-wide approach to quality management in order to ensure that their customers are happy while keeping cost to a minimum. If a culture of quality is missing in an organization it has a far reaching impact on the business. Nowadays, enterprises are looking forward to ingrain quality into the DNA of their business. World's leading enterprises are adopting Mobile CRM, Mobile Inventory and Field Service Application etc. in their business practices.
For some businesses it's not feasible to replace a legacy system with a new advanced system in the plant, but they can upgrade the legacy system with technology advancement- they just need to look for the right technology consultation and partner.
Once quality is ensured to the customers, you can see your business growing in leaps and bounds.
Subscribe to latest updates by Email
Receive occasional updates on our evolving perspectives on digital strategy, brand, marketing, and user experience: