A successful social media content marketing plan for enterprise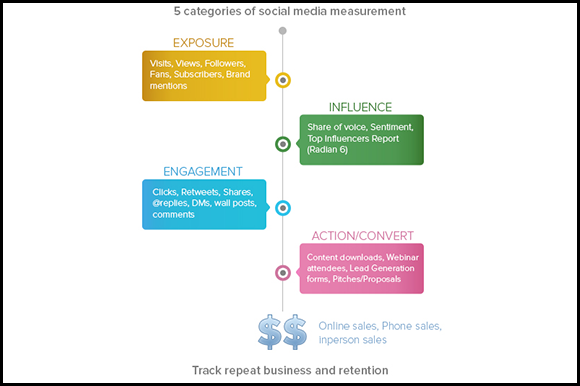 You can easily set up a Facebook page, LinkedIn, and Twitter account. Social media marketing is gaining momentum these days because of its wide user's database. You can analyze this by seeing the overall growth of these social networking websites. According to the report released by Canadian Internet monitoring firm Sandvine, Netflix and YouTube dominate over half of downstream Internet traffic in North America.
| | |
| --- | --- |
| Biggest Traffic Hogs | Share of Peak period downstream traffic in North America |
| Netflix | 31.62% |
| YouTube | 18.62% |
| HTTP | 9.74% |
| BitTorrent | 4.05% |
| iTunes | 3.27% |
| Other MPEG | 2.60% |
| SSL | 2.05% |
| Amazon | 1.60% |
| Facebook | 1.31% |
| hulu | 1.29% |
| Others | 23.77% |
Facebook has over 1 billion global active users,
LinkedIn has over 200 million monthly active users,
Google+ has over 135 million monthly active users,
YouTube has over 800 million monthly active users, and
Twitter has over 200 million monthly active users
Still think that social media is just a whim!
When the internet was first launched, people thought that one day it would just go away, but it continues to be the one service for most households in present time. Despite many hurdles internet has given us things, which we can't image at that time when it was launched. Social media and web behavior has been the most widespread online marketing trend in 2013 compared to the preceding year.
Social media opens a new arena of marketing like personalized e-mails & dynamic content serving based on customer behavior & specific demographic values. Authentic conversations with a community can't be possible without "Content Marketing Plan". Content plays a vital role in the company brand management and image makeover practices. It acts like an engine of the social web and assist the web managers to boost their sales. This is a win-win situation for both the customers and the vendors in terms of high profitability in real time. Making a content marketing plan is not an easy task. For that, you have to take every step, which attracts your community that will likely to be your customers, remain customers, and send you four fold additional customers.
6% B2B marketers consider themselves effective, due to rise in content marketing compared to last year
84% B2B marketers consider themselves ineffective, as they don't have documented content marketing strategy
The research reveals that how the content management strategy defines the business and their changing trends, when it comes to the customer engagements. Most of the enterprises are using the strategic marketing tool to enhance their customer base and those that are not getting customers haven't been through a content marketing planning process before. Planning processes are different for different companies and the strategies may be different as well. Let's consider some of the key elements that should be taken as important points for any content marketing plan.
Objectives of Social Media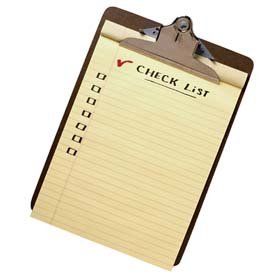 Content marketing goals and objectives will be driven by budget, as well as a list of questions below which is a blueprint for building a content marketing plan for your enterprise:
What is the motive for doing this?
Does it fit the organizational goal?
What should be the unique story?
Who is our targeted audience?
Who are professional marketers and their concerned roles?
Who will handle effective marketing contents?
What are the crucial themes for your content?
When marketing content will be published?
How will the distribution of content's part take place?
How we will report on the content marketing effort?
What should be the budget of marketing campaigns?
Research
Research plays a vital role in developing any strategic content plan. Collect the primary and secondary data for your marketing plan based on the upfront research. The primary research comprises of:
Interviews with marketing stakeholders
Interviews with both internal (employees) and external (customers, prospects)
The Secondary research comprises of:
Relevant reports
Studies or surveys
Internet and Wikipedia
Books, magazines, and journals
Newspapers among others
Find Right Audiences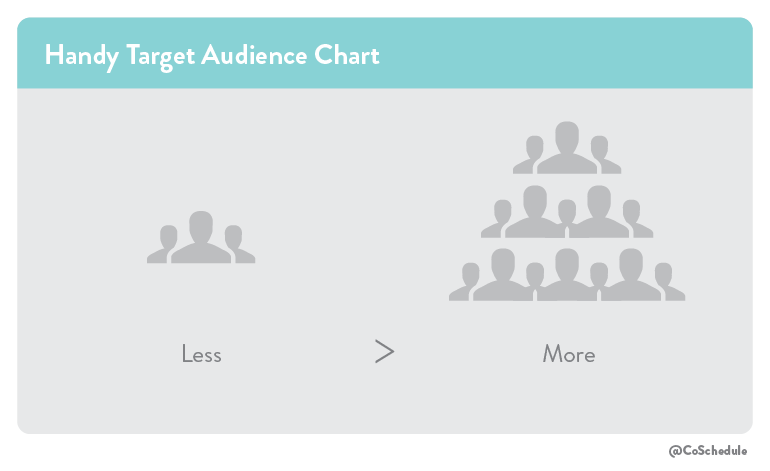 The right content marketing plan can be developed based on identification of the targeted audience. If you don't have targeted audience in your mind then you are doing nothing for your organization. First, list out your targeted audience then you can make plan to reach them.  Don't stress on your current customers because they may or may not be the right customer for your business and offering. The most important way to understand your customers is to choose the best customers, issues they are concerned with, the types of information required to address it, source of information, and the interaction process to get the information.
Understanding Your Competitors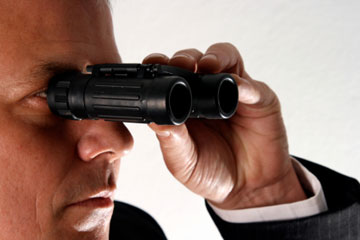 You can do competitive & self-improving benchmarking to take abreast with your competitors. Depending on your organizational requirements, you should shape your content marketing plan to cope up with the challenges faced due to changes in the global scenario. The decision – maker has limited time to consume information, and therefore they will choose only the significant content for social media marketing. Select a company that is using the contents successfully for the media and then analyzes the content accordingly.
Cook Up Your Ideas, Messages & Themes
You can spend time on creating innovative ideas, messages, and a theme for your social media marketing.  Ideas can come to you when you really think of it. Be calm and open your heart and soul to come up with latest marketing ideas and their related content, which will shape your social media content plan.
You have to scan the messages, which are sent to many of your prospective customers, and then select the best theme that suits your content. Just go through various messages and cook up the story according to the goals, objectives, messages, and themes.
Channels & Tactics
Social sharing of content is very important. Therefore, if you are not sharing content with anyone, then it is worthless to you and your enterprise as well. Moreover, you have to build a solid channel strategy for it. Target your audience and make live the content that fits to your company's expectations.
Content Assessment
Content assessment is a very tedious task and it needs a lot of concentration as well. Use these eleven tips as a guide for creating remarkable marketing posts for your company.
Remarkable Content posts include a call to action
Content should focus on only one objective but can have supporting points
Content must be informative and educating to the readers
Keep the content organized, both from a formatting standpoint and from a copy standpoint
Contents should be skimmable by use of bullets, headings, and sub-headings, numbered lists, and bolded call-outs
Remarkable content is relevant and attention-grabbing
A great headline with an even better opening paragraph
Content should not contain sloppy errors
Content is optimized for humans and for search engines as well
Remarkable Content posts are easily shareable
Process, Team & Tools
To get maximum content marketing effectiveness, you need a platform as well as tool like:
Forums & Newsletters
Content management systems
Blogging platforms
Marketing automation software
Web analytics
Customer relationship management software
Measurement
Content marketing has always been tough to measure for marketers.  Therefore, measure your campaigns with actual success. Then, you can report only the few, business-focused KPIs that accurately influence your objectives.
Tips to cope up with the Myths of Social Media and Content Marketing
Myth 1: Ignore negative feedback
Fact & Strategy: In marketing experts view, every company need to improve and this continuous improvement enables the firm to build quality services and products. Despite of negative feedback, you can do better and improve your products and services. It is suggested to answer every comment, either it is positive or negative.
Myth 2: Social will kill email
Fact & Strategy: Being a social it will kill your email or vanishes it; email and social are complementary tactics, not oppositional ones. According to marketing experts, it is beyond expectation that social interaction or sharing can dampen your email. In fact, both are used to keep your brand top of the mind among the people.
Myth 3: My customers are not social
Fact & Strategy:  Look at the below report and you can easily analyze your customer base. Make a social media marketing strategy for your customers, who are online and are more social.
2013 data from the Pew Internet project findings

American adults who are online use social networking sites
72%
American adults are online
85%
Americans 65 years old
43%
American households had satellite or cable television, circa 2011
70%
Myth 4: Social is not measurable
Fact & Strategy: The people, who think that social is not measurable, are wrong. Social is measurable, but your marketing strategy should be made to work that can be measured in terms of profitability of the company. You can work on these different parameters like:
Visibility into your purchase funnel
Unified customer databases
Tracking URLs
Myth 5: Social is for creating new customers
Fact & Strategy: Firstly, concentrate on your current customers and meanwhile you can also start developing new customers into your database. Recognize your branding strategy and move according to it because as per experts view, the social primarily is nothing but a loyalty and retention play, not a straight customer acquisition play.
Myth 6: Company channel: The most important social asset
Fact & Strategy: Social represents the people all around the globe who are connected with you. Therefore, company channel cannot be the most important social asset.  The enterprises can activate their employees and decentralizing social media will boost the social connectivity and paves the next phase of success.
Company channel + Employee Channel = More Social Connectivity
Myth 7: Content creates thought leadership only
Fact & Strategy: Content creation is a continuous process that comes from innovation and creativity of a person. The content not necessarily written by leadership is precise and polished. It is recommended that wherever the content comes from either from an individual or leadership, it should be polished and addressing the questions of your customers/prospects.
Myth 8: Big content will give away secrets
Fact & Strategy: This is not right, a comprehensive content will elaborate the things better if it is polished and has the intrinsic value. Example, providing a list of books cannot make a person – a librarian.
Myth 9: Different Rules in B2B
Fact & Strategy: It is not true in every respect except in some cases like the purchase funnel and some of the tactics are different in B2B. B2C companies are changing the expectations of B2B buyers, as they resemble each other.  Rather going too far in finding differences between them you should concentrate on the strategic thrust of content and social interaction regardless of what your company is doing.
Myth 10: Content marketing and social media are separate initiatives
Fact & Strategy: No, this is not right but both of them are collaborating with each other. To enhance your brand value of the company you should use the social drive awareness of your contents.
Myth 11: Content marketing only about products and services presentation
Fact & Strategy: Content should have intrinsic value, it can't stand-alone something social media actually want, or you may be diverted from the right path.  Think big to get big. Give yourself permission to make your marketing content big and appealing to your customers not as like a brochure, which only reveals your company profile.
Summary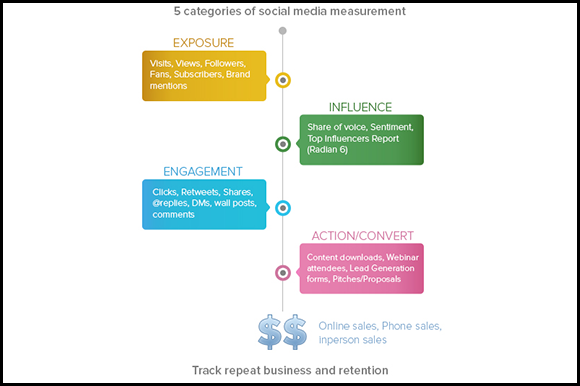 Article Name
Description
Author
Publisher Name
Publisher Logo
Subscribe to latest updates by Email
Receive occasional updates on our evolving perspectives on digital strategy, brand, marketing, and user experience: