Rapid Adoption of Social Networks in Educational Domain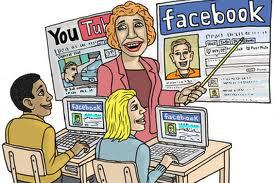 Social media marketing is getting better and important nowadays, as social connectivity has become one of the most essential components for every kind of communication. With the fast growing rate of social media platforms, many-to-many communication pattern is getting very popular. Social networks are now best platform to start for an open discussion on any topic, or to do online marketing of any new product/service to many people at a time.
Social media is rapidly growing in Education domain. The ability and skills of social media has motivated a lot of educational professionals to try it out in the classrooms or in other educational departments.
Social media like Facebook, YouTube and Twitter are used maximum by teachers and professors for communicating in an enhanced manner with their students or with faculty. It facilitates them to communicate with many students at one time. The new updated and conceptual features available on different social networks help a lot to education industry.
For example, with the new feature – Video chat on Facebook or Hangout on Google+, educators can play video and podcast them amongst students or other professionals for providing any important information. Also, they can use this feature for taking online lectures or students can use it to video chat with other students or professors.
Social media has shown the positive effect on education. Many students share their study material with each other via social media platforms. Many universities in US use Skype for video chatting to communicate as well as share documents with students.
Social Media Marketing and Business Success
Some facts are been listed down –
Approximate 1.5 million piecework of content are daily shared on Facebook [Includes Blogs, content related images, etc.]
Approximate 80% usage of Twitter worldwide is done via mobile devices – which means people update anything anytime
More than 60% of internet marketers use social networks to market for their brand
Social network – YouTube is 2nd largest search engine in the world
Social Media has given new way to build up brand online. Also, it is easy to use, addictive and effective tool for marketing any business.
Softweb Solutions is a leading Social Media Marketing Company based in Chicago. Contact us at info@softwebsolutions.com for best SMM services.
Summary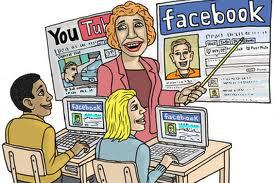 Article Name
Description
Author
Publisher Name
Publisher Logo
Subscribe to latest updates by Email
Receive occasional updates on our evolving perspectives on digital strategy, brand, marketing, and user experience: