Pinterest Introduces New Web Analytic Tool for Business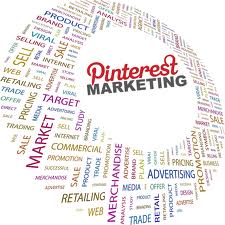 Pinterest is a popular social networking site that attracts users in an innovative fashion. It makes use of graphics and attractive images that is shared from user to user.
Pinterest has gained increased popularity in the recent past along with millions of users worldwide. The Analytic tool features are now freely available to businesses that have a verified website. This set of features includes
The number of people pinned from a site,
The frequency of views each pin has, and
The number of users who have actually visited the original site
These features enable companies to decide the number of leads that can be generated by this social media site for them.
Business Perspective
Social media has always played an important role in enabling businesses to expand their horizon and cater to a growing market of consumers. It has profited businesses in many respects to drive traffic to their site, which eventually converts to business. Web analytics plays an essential role in expanding their business and their brand's popularity.
This new analytic tool is a blessing in disguise to businesses to expand and achieve new levels of customer- engagement.
It helps businesses in the following ways -
Keep a track of number of visitors coming to their site from Pinterest
Track the pins that caught the attention of maximum viewers, and accordingly revise their pins
Know their customers preferences and choices
All this information can be used effectively to plan the marketing strategies in a way that produces the best results. In today's technology world, the top priority for businesses is to make their business readily available to the customers, without much effort.
Pinterest can help businesses to grow and expand in the midst of tough competition.
This new Analytic tool is a boon to SEO consultants who keep a track of the web traffic. They now have an additional resource to drive the web traffic and help to enhance business opportunities.
Pinterest is in the process of introducing new features that enables businesses to draw more traffic to their business site. It's keen on providing its users with the best social media experience to compete with popular social sites.
Last year, it had begun offering official accounts to businesses and now it focuses on monetizing this social media site. It also plans to incorporate an advertising system and enable businesses to gain potential customers and generate more revenue through Pinterest. The site is updated for businesses wherein it can now include business case studies from companies to showcase their products and services.
Softweb Solutions provides excellent Social Media Marketing Services. Our SMM consultants can deliver innovative solutions for your business to widen its reach and gain new customers.
Summary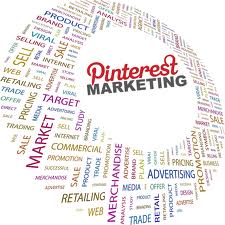 Article Name
Pinterest- Introduces New Web Analytic Tool for Business
Description
Pinterest is becoming more business-oriented . This new analytic tool is a blessing in disguise to businesses to expand
Author
Publisher Name
Publisher Logo
Subscribe to latest updates by Email
Receive occasional updates on our evolving perspectives on digital strategy, brand, marketing, and user experience: