Managing and Securing Enterprise Mobile Environment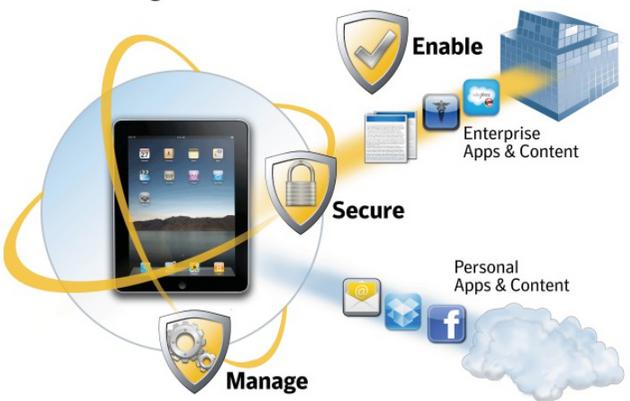 Most of the companies of different industries are adopting Bring Your Own Device mobile-environments nowadays. Along with this adoption, there is an intense need of having enhanced efficiency for managing n number of mobile devices together and for effectively securing company data/information.
Management and Security are the top two concerns with Enterprise Mobility Adoption
Mobility is completely changing the way businesses run today. With increasing use of mobile devices, there is a continuous access to important information and data which positively impacts businesses.
Enterprises need to have end-to-end Mobility adoption strategy. It is believed that mobility can be easily managed with right tools and applications.
According to Gartner "By 2014, 60% of Fortune 1000 companies will have failed to put a comprehensive mobile strategy in place – leading to considerable overspending
With growing mobile environment in the enterprises, management complexity is also increasing rapidly. There is an intense need of integrating management tools that can help to carry out IT functions effectively.
With proper planning, the mobile strategy should be such that it effectively maintains millions of mobile devices and tactically secures complete corporate data along with providing relevant access to employees.
Mobile adoption is not possible without risks. It is observed that approximately 3 out of 4 organizations maintain high level of security as one of the top business objectives.
Companies adopting mobility without compromising on security purposes are successfully improving their business processes and achieving productivity benefits.
Some steps that should be considered for keeping enterprise data secure and manageable are –
Using MDM tool to implement and monitor policies continuously
Educating all employees about certain activities that can put corporate data at risk
Keeping employees aware about all company legal policies
Regularly surveying employees using their mobile devices at workplace
Restricting server access and effectively securing the network
Mobile Device Management service provided by Softweb Solutions is an effective solution to support the rapidly growing number of mobile devices and mobile users in various industry sectors.
Our Yamana MDM Service offer complete security capabilities that includes proactive malware protection, mechanisms that guard against the damage of lost or stolen devices, and encryption of mobile device communications.
Read our WhitePaper on Yamana to know more about it – https://www.softwebsolutions.com/whitepaper-yamana/
Summary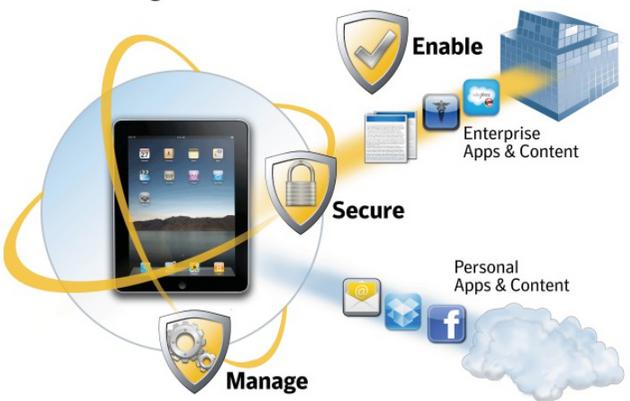 Article Name
Description
Author
Publisher Name
Publisher Logo
Subscribe to latest updates by Email
Receive occasional updates on our evolving perspectives on digital strategy, brand, marketing, and user experience: