Are iPhone 5S and 5C a perfect fit for enterprises?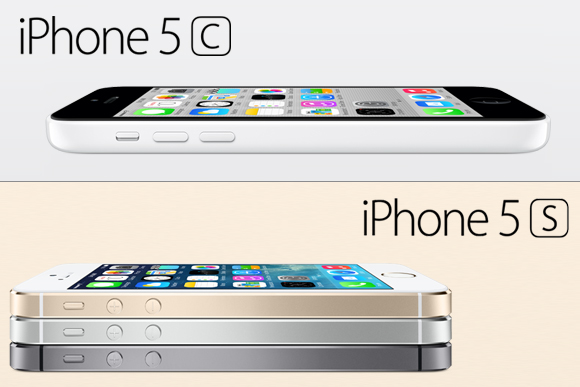 Everyone is asking whether the features of iPhone 5S and 5C will have any impact on mobility (BYOD) services. How these devices sink into the enterprise world; and how enterprises will automate itself with these devices.
If you own an older iPhone
Upgrade, Upgrade, Upgrade!
Due to the mobility revolution many upgrades come into the market. With its 5S and 5C devices iPhone brings a revolutionary change for their existing buyers and the prospective buyers. They added that It's time to join the four-inch iPhone revolution because the older devices has a low-end model both in look and feel approach. iOS7 is said to have a lot of features that are enterprise friendly. One of the biggest talked about advantage of the iPhone 5S is its fingerprint touch ID.
iPhone 5S vs iPhone 5C comparison review
Compare

iPhone 5S

iPhone 5C

In Terms of Price

16GB iPhone 5S will cost £549 inc VAT
16GB – that cost £469 inc VAT
32GB flavour will set you back £629 inc VAT
32GB – that cost £569 inc VAT
64GB model a whopping £709 inc VAT

In Terms of Processor

Comes with an all-new A7 chip with 64-bit architecture
An A6 chip – it's basically the iPhone 5 with a new coat.
An M7 motion coprocessor

In Terms of Storage

iPhone 5S matches that and goes all the way up to 64GB.
The iPhone 5C comes in 16GB and 32GB flavors

In Terms of Design, Build, Dimensions

Design and Build

iPhoine 5S comes in three metallic shades, including a gold effect.
iPhone 5C is primarily made of plastic shell was the 3GS. And it comes in a variety of colors.

Dimension

iPhone 5S's dimensions are 123.8×58.6×7.6mm, and it weighs just 112g.
iPhone 5C measures 124.4×59.2×8.97mm and weighs 132g.

In Terms Of  Features

iSight Camera

8Mp sensor
8 megapixel sensor with ƒ/2.4 aperture and LED flash.
8 megapixels with 1.5µ pixels.
Supports 1080p HD video recording at 30 fps with video stabilization.
ƒ/2.2 aperture and a true-tone flash.
3x zoom
Takes 1.2Mp photos at a resolution of 1280×960
Offers 720p HD video recording.

Display

Multi-Touch displays
Multi-Touch displays
4-inch (diagonal) widescreen
4-inch (diagonal) widescreen
1136×640 Pixel Resolution
1136×640 Pixel Resolution
326ppi Pixel Density
326ppi Pixel Density
800:1 Contrast
800:1 Contrast
500 cd/m2 Maximum
500 cd/m2 Maximum

Software

iOS7
iOS7
iOS 7's impact on enterprises
According to the company's spokesperson, Apple's iOS7 offers 200 additional features for enterprises. All those features consist of much more enterprise improvement than any release since iOS 4.0, which has been the very first time Apple introduced MDM application programming interfaces (APIs), Gartner's Dulaney noted within a current report. "iOS 7 will have a higher impact for enterprise IT market leaders when it comes to security and management", spokesperson explained and urged enterprises to check iOS 7 to be used with MDM software consoles and users.
The mobile space is rife with the advent of new Smartphone OS like the iOS and the Android OS. The changing business landscape demands enterprises to respond to market changes and customers' needs more rapidly. This is compelling them to take strategic mobile initiatives aimed at increasing enterprise productivity.
Yamana is the best example of Mobile Device Management (MDM) application, which endows our client with a secure working environment, manages, and supports with monitoring services mobile devices deployed across mobile operators, service providers, and enterprises. To succeed, enterprises need a comprehensive strategy that allows IT to control and protect mobile assets. Mobile Device Management can empower end-users while protecting and securing new processes, applications, and assets across the enterprise. IT managers can keep mobile workers working and enterprise data secure with a sound mobile strategy and industry-leading mobile device management solutions.
Security Management and Enforcement
Yamana manages the access rights for your employees towards the company data by creating the policies across the various user groups.
Remote Access
Mobile Device Management Yamana enforces OTA automated device and Application self-provisioning.
Application Management
MDM Yamana also helps to keep the Company data secured by remotely enforcing pass codes, locking system, call barring, and disabling the device features like Bluetooth, Camera, browser, market place, etc.
Asset Management
Yamana can manage Enterprise-wide device asset inventory by providing the asset details which include configuration & change history.
Compliance Management
Provides instant visibility to your corporate data with security and centralized control. Yamana provides Automated compliance tracking & reporting and alerts on Security violation detail based on specified corporate policy.
Why Should We Go For Enterprise App Development?
The enterprise app development has the potential to improve all parts of the business, including monitoring the effectiveness of your sales team, creating inspiring brochure ware for your customers, reporting on faults within the production line, understanding the financial health of each department or saving on printing costs. Think of a problem and there's an app that can be developed internally to help resolve that issue.
Nutshell of the Whole Story:
The two brand new devices that Apple launched rolling around in its recent launch event – iPhone 5S and iPhone 5C, have the new iOS7.
Gartner explained many upgrades with iOS7 for enterprises
Gold said it is absolutely up to the MDM software to make the devices running iOS7 enterprise friendly.
According to Dulaney note, it is described that with any MDM, basic smartphone management continues to be associated with Microsoft's ActiveSync, buoyed by virtually all MDM vendors.
Gold advices to deploy [iOS7 devices] for the enterprise who are supporting BYOD for those who have an MDM and mobile application management strategy.
Summary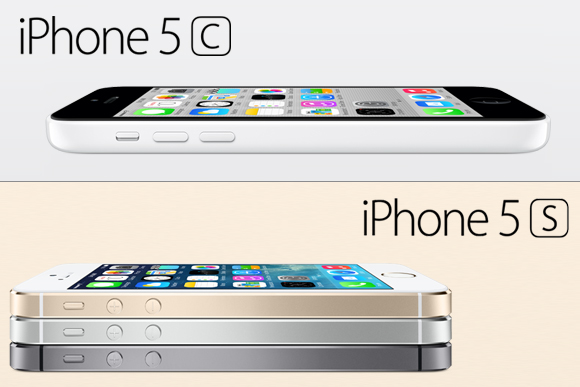 Article Name
Are iPhone 5S and 5C A Perfect Fit for Enterprises?
Description
Author
Publisher Name
Publisher Logo
Subscribe to latest updates by Email
Receive occasional updates on our evolving perspectives on digital strategy, brand, marketing, and user experience: