We all are aware about the transport issues worldwide. Well, transport issues are increasing day by day in the major cities all around the world over the last few decades. One of the reasons could be the major development of automobile industry that manufactures vehicles in large numbers due to a heavy demand in the market. The second reason could be that the infrastructure of cities has progressively become insufficient to speed up the flow of traffic.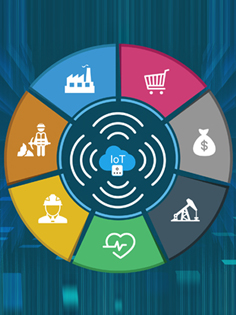 Unlocking the value of IoT for diversified industries
Webinar agenda
IoT Overview
Benefits and business cases of IoT
IoT solutions for diverse industries
Detailed insights from analytics
Roadmap for implementation
Examples and strategies
Feedback/questions
For most of the government or businesses around the world, vehicles are mode of transport for various kinds of reasons, to satisfy their serious need, they have to constantly improve their weakness, security, and suitability. While considering their overall budgets, they should constantly improve their systems in way of modernization.
Luckily, there are certain ways to deal with these kinds of transport problems in big cities.
Technology is blooming out with the Internet of Things during this decade. There are many who have already started taking advantage of these latest IoT techniques. IoT can help us to build whatever we want for our comfort.
Avnet's IoT Readiness Workshop
Program Detail
April 10 & 11, 2019 | 9:00 a.m. – 5:00 p.m.
Location : Cherry Hill, NJ
Let's have a quick look at IoT technology that can help to solve most of the transport related issues.
I am beginning with the definition of IoT. This technology can be well defined as a platform that transfers data over a network without demanding any kind of communication whether it is human-to-human or human-to-computer. With this technology ever-growing physical objects such as animals or people are delivered with unique identifiers and they will be able to transmit the information to the owner or supplier for a service or any kind of maintenance. That means devices can talk to each other, and/or with us, over the Internet. For example, our house-hold devices, fridge, washing machine, or car routinely tell us whenever they need service. Even giant tanks of industrial gases at manufacturing plants can inform suppliers when they should be replenished. This is the tool that provides the real time information to the companies to make the service decisions faster at reduced costs.
To understand IoT technology in a better way let me just explain the world's best example of public transport that runs smoothly with the help of its own Internet of Things. As you might have guessed, it's the transportation system of London.
London has the oldest transportation system called the London Underground that has been running continuously below the streets of London for more than 150 years. Even though the Underground has become much more structured since 1989, they were constantly looking for a system or technique to make the repairs even easier. That's how the Internet of things (IoT) or we can say smart devices come in the system of London. The transport for London (TFL) is motivated to mind the gap between their Victorian heritage and the advanced technology by working with big names of IT World to take part in cloud-connected sensors into the Tube or other public transports. That means transit officials can now spot problems immediately in real time from one set of central control panels, rather than just monitoring disconnected sets of archaic devices.
Case Study
Transforming Field Service Using Predictive Maintenance
A renowned manufacturer of business processing machines was looking to improve its offerings to its customers
The new network of IoT has made it easier for them to send repair personnel and tools to the right places whether it is to track anything including air conditioners, equipment vibrations, video cameras, and automated alerts. This could be the reason the London Metro is wiring sensors and Wi-Fi into escalators, tunnels, and maintenance equipment. Microsoft's Bard Edson mentioned in his blog post that, Transport for London uses a central control center to monitor and collect sensor data from the entire tube system.
Check out the video given below for more details.
To improve the transportation, Transport for London (the organization that runs the Underground) uses latest IoT techniques to install network-enabled sensors in their security camera (CCTV) systems, escalators, air conditioning systems, PA loudspeakers & subway tunnels that allow central systems to monitor, manage & automate individual tasks. The sensors are used for some tasks such as to identify when equipment behaves oddly, that can lead to potential mechanical issues before they actually occur. The central control centers use the collected sensor data to set up maintenance teams, track equipment problems, and monitor activities in the massive, straggly transportation system. The newly developed smart system generates a computerized and centralized replacement for a public transportation system for better public transport.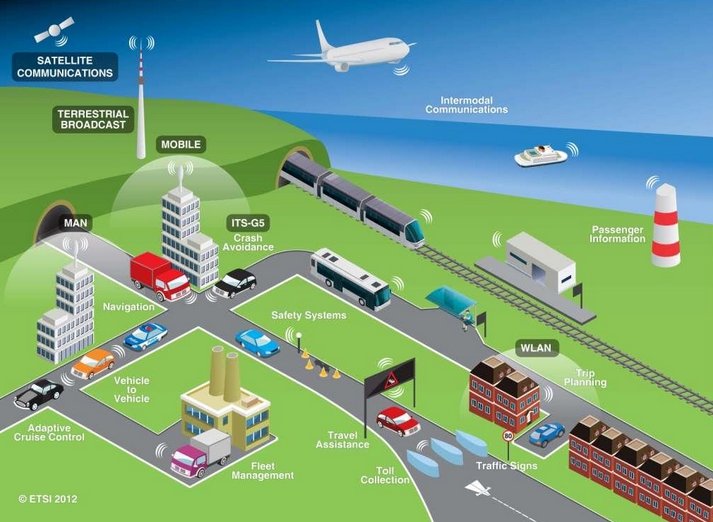 Image Source: www.chip.pl
You can refer TFL's "Delivering our promises" post to know what they have provided so far by adopting latest Internet of Things. As a result, the statistics of the technological developments improved their services; their steps define us that, we must advance ourselves for these latest inventions. And the system that is being used by the London Underground will sooner or later come to the United States.
In upcoming years we might have the cars that will tell other cars if there is an accident ahead or how much traffic is there in the particular area, and may be this will be due to intelligent navigation system that is installed in the cars already saturated roads. We have to get ready for many of this kind of innovations in near future.
We at Softweb Solutions want to help most of the transport oriented organizations to get modernized IoT based solutions that can monitor its essential assets. These smart devices will mainly be used to automate manual processes, identify equipment issues in real time before they cause maintenance problems, and for monitoring & servicing the entire infrastructure.
For more details you can always contact to our representative to get the appropriate solution that will fulfill all your requirements.
Subscribe to latest updates by Email
Receive occasional updates on our evolving perspectives on digital strategy, brand, marketing, and user experience: