How can an individual today experience the Internet of Things (IoT)? Today the best example is the check-in and check-out of the employee from their smart devices in an organization. That's how similarly the next team #SoftwebHackathon3 realized and came up with an idea of automatic check-in and check-out by using beacons. The team consisted iOS and Android mobile developers which includes Parul Sankhala, Abha Negi, Rumit Khakhi and Rupesh Baldaniya.

We had more than 60 participants on the competition track, what else was more exciting about the event? More than 100 miles covered during different games held in the office campus during this hackathon event. 350 no of goodies awarded to the participants in various different games during the Hackathon event.
The hack is based on the iBeacon. Any key people (invitee) from organization can organize any meeting using Admin Panel. All he need to enter meeting agenda, meeting schedule, and list of invitation people. Simply by clicking invite button email to all participants will shoot out automatically. Invited people or participants can install app and fill their registration. With just a click of invite button, emails to every person will be sent with the application link, after this the invited ones can install app and do registration.

When a person enters inside organization, he will come under beacon range and will notify with welcome message. He can also use indoor map to destination cabin. Also one separate ne notification will also be sent to invitee people about arrival of invited people.
App will be useful for key people in any organization, a useful tool for interacting people with organization.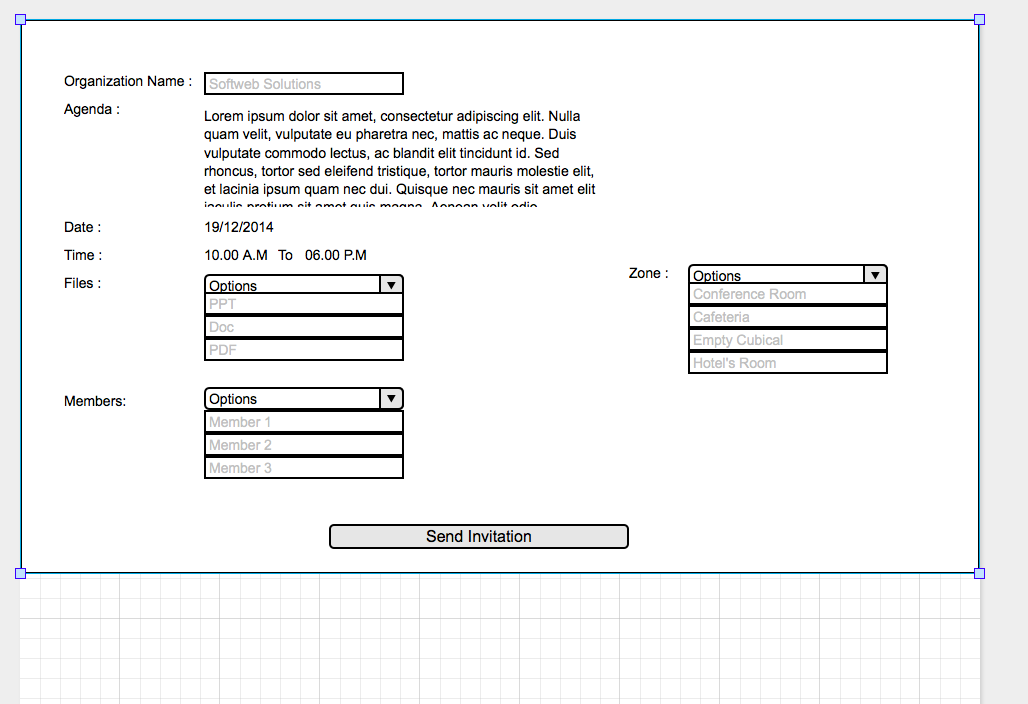 The app will be useful for iOS users and employee can interact with others in an organization from floor to floor. Notification will be sent for both invitee and invited people. Employees can also interact with the clients in a grouped style.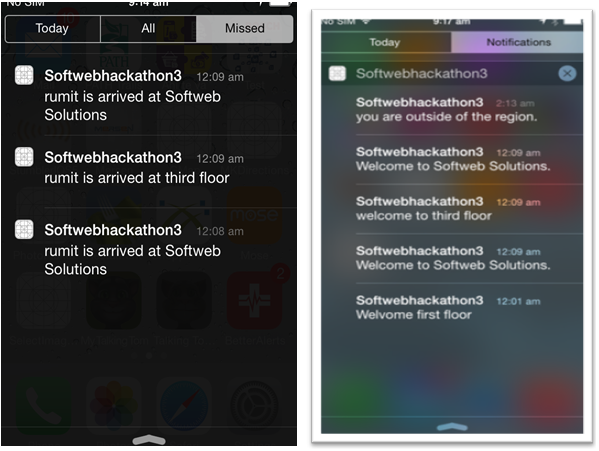 The team #SoftwebHackathon3 completed their presentation successfully, yet they have given useful insights how this application can be useful in an organization to interact with each other. Also employee can do meeting in a group with their clients.