Feature-rich mobile apps development with HTML5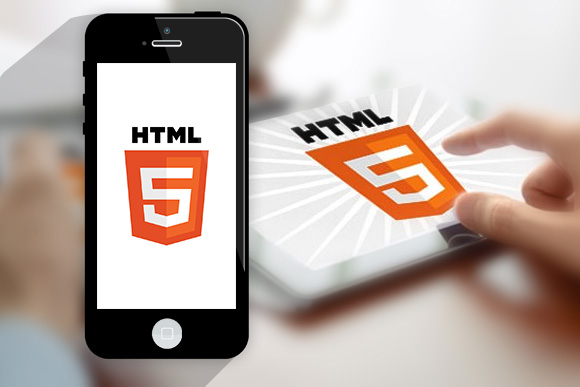 HTML5 is the new version of HTML – a language of World Wide Web. It is designed specifically to work seamlessly across mobile platforms and browsers.
HTML5's charm is its ability to build apps faster that works across Android, iOS and other mobile platforms
HTML 5 helps to improve the ability to –
Deliver rich animations without the need of using Adobe Flash
Store's content in the browser without a need of database
Video streaming on the web and mobile devices
Allows to tag specific items for better SEO results
Identify the Geo location of user's on the browser
HTML5 and Mobile Apps
HTML5 consists of Cascading Style Sheets [CSS3] and JavaScript APIs. CSS3 adds structures like headers, footers, and figures for certain documents helping mobile browsers to display different kinds of content without specific plug-ins on various mobile devices.
It enables determination of the characteristics of the mobile device. In real time it can determine rendering characteristics like screen size, screen orientation and resolution of the mobile device to which information is being served.
HTML5 makes it easier to create feature-rich apps that can be updated remotely with new functionality without a need of users to download and install an update each time. It helps to lessen the functionality gap between mobile websites and apps.
HTML5 Mobile Development
The key is to choose right platform for the requirements for any mobile application development. Below is the list of application basic features requirements where HTML5 can provide advantage over others –
Visual Scale: HTML5 features various ways to find what the device screen size is, what the resolution is, etc.
Touch Interfaces: HTML5 supports user interface components that are controlled by touch and swipe.
Camera/Video and Accelerometer Access:  HTML can handle photo capture from a webpage on the mobile device, and it can also handle accelerometer access.
Distribution: HTML5 apps can be created as hybrid apps and can be distributed and sold through Apple App Store and Android Play.
Many new features are in-process to be integrated in HTML5 because of the increasing needs of extensive mobile apps nowadays.
Future Aspects
The strength of HTML5 is – it gives ability to developers to work from single code base and deploy seamlessly across multiple platforms and major mobile browsers.
The performance and quality present in HTML5 based mobile apps are directly comparable to that of native apps. HTML5 needs to access more features to it for winning maximum share in the market.
If you desire to build mobile application for many different platforms, choose HTML5. Contact us with your requirements at info@softwebsolutions.com.
Summary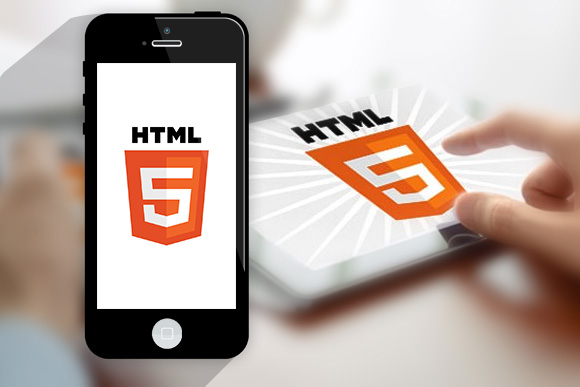 Article Name
Description
Author
Publisher Name
Publisher Logo
Subscribe to latest updates by Email
Receive occasional updates on our evolving perspectives on digital strategy, brand, marketing, and user experience: