Google Now: User can get search results based on comparison, and filtration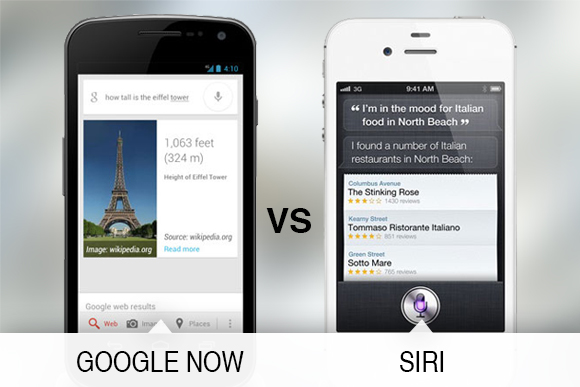 People are continuously demanding features from the search engines to expand on its ability to answer their questions directly. Moreover, the update to the Google Search application has been a plausible-sounding rumor. However, now it turns into reality: Google Now, Google's voice-controlled assistant, is also available for Apple's iOS. Google Now, like Siri, lets you do stuff by conversation with it.
It is pleasing news for iPhone owners who are waiting for innovation into search results. Internet surfers will get most relevant answers with voice feedback to their variety of questions like "what is the temperature outside, which is the nearby restaurant?" etc.
Previously, Siri has ruled as an intelligent software assistant since 2012 and it is the only servicing provider which is available on mobile devices with the search engine Bing. It was a tough moments for iPhone and iPad users to take full advantage of Google search results. Implementation of Google Now, enable the iPhone device as a notification center so that you can get instant alerts.
Google Now, similar to Siri, lets you do stuff by talking to it. But the distinguishing characteristics remain there. However, challenges remain with it. The app is in the initial phase of development and many things will be changed in future versions.
The user can choose the best between the Google Now or Siri depends upon its wide functionality and its usability. However, as of now, enterprises don't think that it is as competitive as Siri is. Siri has direct integration into the operating system and letting you set alarms like functions.  But in comparison to Siri Google Now retains a decent percentage of its appeal on Android. As per experts, Google Now might be a nifty Siri alternative not a killer.
This is just among the many new technologies that Google has unveiled on 9 July 2012. The launch of the new iPhone 5C and 5S edition enable the user to get a huge amount of news articles and stories with unlimited features. Let's know more about Siri and Google Now.
| | |
| --- | --- |
| Siri | Google Now |
| Developer (s): Apple Inc. | Developer (s): Google |
| Initial release: October 4, 2011 | Initial release: July 9, 2012 |
| Operating system: iOS 5 and later | Operating system: Android 4.1+ ("Jelly Bean"), iOS |
| Type: Intelligent software assistant | Type: Intelligent software assistant |
| Siri suggests a Web search with your query | Google Now jumps straight into a Google Search with your query |
| Siri can help you with Reminders and Calendar. | Try 'Remind Me' on Google Now. |
| Siri can help you open other applications ("Open Pages"). | Google Now lets you search blogs, images, books, news, shopping– the whole gamut of Google services |
| Works on online and offline both | Works on online |
| Make cards according to your query | Make cards according to your query |
| Siri enables you to use your voice to send messages, schedule meetings, place phone calls, and much more. | To make use of Google Now, get the Google Search app from your App Store and sign into your Google account. |
| Siri makes everyday tasks less tasking. It understands which apps to make use of for which requests; also, it finds answers to queries through sources like WolframAlpha and Yelp. | Obtain the inside track on transit, currency, places of interest, and what is happening- regardless of your exact location. |
| Siri does not merely understand what you say; it's smart enough to know what you mean. | Keep track of your interests, news, and vital information while you're on the go. |
| Siri to call people, select and play music, hear and compose SMS, use Maps and find directions, examine your notifications, obtain calendar information, add reminders, and much more. | Continue to be on top of what's happening in your life every single day, including what you ought to do, where you need to go, and how to get around. |
Summary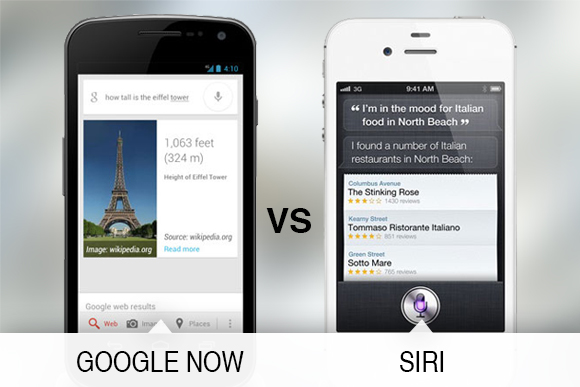 Article Name
Description
Author
Publisher Name
Publisher Logo
Subscribe to latest updates by Email
Receive occasional updates on our evolving perspectives on digital strategy, brand, marketing, and user experience: