Features for enterprises in Apple iOS 7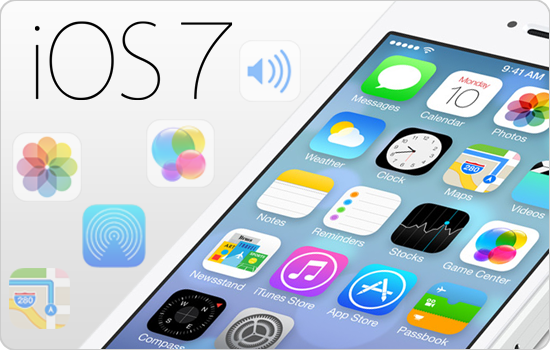 The advent of Apple's latest iOS 7 has brought a number of tremendous features and useful updates for the developers and UI/UX designers which can be leveraged in the enterprise.
With introduction of compelling features like Control Center, new types of Accessories, AirDrop for iOS, Map Kit, smarter multitasking, etc. iOS 7 has already created waves among the iOS UI/UX Designers and Developers. Certainly, Apple has defined an important new direction and a new beginning, in many ways, with introduction of the sleek iOS 7.
The beta SDK is available for download and the developers can leverage from the new multitasking APIs, Sprite Kit, AirDrop, dynamic motion controls in UIKit, improved video APIs, new features in Map Kit and Game Center, and so a lot more. Since Apple has incorporated many imperative features for designers and developers, including a new animation system for creating 2D and 2.5D games, invigorated UI, peer-to-peer connectivity, multitasking enhancement, etc., this redesigned iOS 7 is considered as the most significant release since the first iPhone SDK.
Some of the salient updates available with the new version are:

User Interface Updates:
The iOS 7 brings many great features that help designers create great user interfaces. Developers can reinforce the content of apps and make user interface come alive on iOS 7. UIKit allows designers to assimilate realistic motion and transitions with new APIs that aid the new user interface to respond to every single swipe and touch using the behaviors and physical constraints developers specify.
The iOS 7 UI is completely different. Apple has highly focused on user's content and its functionality that reflects every aspect of this new design. Translucency, smooth and fine visual touches- and fluid, definite motion- flaunt depth, clarity, and liveliness to the user experience. So far as application design is concerned, designers have to keep these qualities in mind while creating design for an iPhone application.
If a developer creates the app against the iOS 7 SDK, it will automatically get a new look for any standard system views on the new iOS 7. For example, views of the app will be repositioned as needed if you use Auto Layout to set the size and position. Designers get access to the iOS 7 Design Resources available on Apple's website to make the most of the new look in iOS 7.
UIKit now supports several kinds of dynamic behaviors for UIView objects which comply with the UIDynamicItem protocol. This dynamic behavior for UIView objects let designers and developers incorporate hands-on actions and characteristics, such as gravity, into the animations of an application, which undoubtedly improves the user experience.
Here is the list of dynamic behaviors supported by this new UIKit:
 UIAttachmentBehavior
 UICollisionBehavior
 UIGravityBehavior
 UIPushBehavior
 UISnapBehavior
Once a developer adds them to an animator object, these dynamic behaviors become active. The animator supports the context in which dynamic behaviors operate. The behaviors have to be animated by the same animator object irrespective of how many behaviors are incorporated.
Text Kit is a high-level, feature-rich framework that has all the characteristics for fine typography to handle text. With the help of Text Kit, the developers can add different styles and formatting to the text, such as columns, multiple fonts, paragraphs, and pages. Moreover, it makes the texts flow smoothly around the arbitrary area, for example, graphics. It's responsible for creating, editing, displaying, and storing text with less code, as it's integrated with all UIKit text-based controls. The developers can make use of the following classes:
 NSAttributedString
 NSLayoutManager
 NSTextContainer
 NSTextStorage

AirDrop
With AirDrop support, the developers can easily add file-sharing functionality to their apps. AirDrop lets iDevice share various kinds of files, including documents, photos, URLs and other data with multiple iDevices nearby. Using the current UIActivityViewController class, the developers can add file-sharing functionality with AirDrop support.

Multitasking
Apple's new multitasking APIs in iOS 7 allow apps to download content and update information in the background, which eliminates the biggest issue of battery drain. The iOS 7 limits your app's behavior in the background and the content is updated in the background, which improves user's experience with the foreground app. The developers can register their apps with the system and include the UIBackgroundModes key with the fetch value in app's Info.plist file to regulate the download operations. Furthermore, the notifications can also be used to initiate background download operations.

Games
The iOS 7 provides developers a great platform with an integration of the latest Sprite Kit framework, to develop high-performance 2D games. Retro gamers should definitely take a note of the latest Sprite Kit framework, as it brings tremendous features while providing access to powerful game physics. It integrates a new hardware accelerated animation system which is specifically optimized for creating 2D and 2.5D games. The new framework allows developers to provide the infrastructure that most games need, such as, a graphics rendering and animation system, a physics simulation engine, and sound playback support. The developers can use the physics simulation engine to define physical behaviors (such as repulsion, attraction, or gravity). The Xcode tools are also available, which combines everything to manage app assets, create particle emitter effects and texture atlases, and update Sprite Kit scenes.

Map Kit
With the new features of Map Kit (MapKit.framework), the developers can take their apps in a new direction. It integrates many useful features and improvements that developers can utilize in those apps which integrate map-based information. 3D map support is also one of the important features which developers can integrate into the apps that carry location-based information.

Camera, Photos, and Video
The iOS 7 comes with all new features and functionality for capturing photos and videos. The users can take photos & videos and just do whatever they want. Features like still and video effects, slow motion video replay, directly controlling the zoom, barcodes scanning, etc. make the user experience better.


Accessories
The developers can make their apps now much better with the support for new types of accessories. The iOS 7 devices get notified by the nearby location beacons, which helps developers provide their apps a whole new level of location awareness. The developers can also configure and set up Wi-Fi accessories, such as AirPlay speakers, right from iOS. What's more, this latest iOS 7 works with more Bluetooth LE profiles, including notifications, keyboards, time, and stereo sound.

Inter-App Audio
The developers can make use of the Inter-App Audio feature and allow apps to register the audio streams with other apps to play favorite music together. It also integrates MIDI control of audio rendering, remotely launching other registered Inter-App Audio apps and more.
When dealing with iOS 7, it's imperative for the developers and iOS UI/UX Designers to consider iOS 7 Design Resources, including iOS 7 UI Transition Guide, iOS Human Interface Guidelines, and UIKit User Interface Catalog.
Using Auto Layout becomes quite essential when characterizing app, as it makes a job easier. No matter if a designer wants to redesign app or update an existing app, it's vital to make sure that app conforms new UI element metrics and therefore, respond properly to dynamic changes in text size. Utilizing Auto Layout helps developers support more than one version of an app.

Additional Framework Enhancements
With the advent of iOS 7, many frameworks have got significant enhancements, which allow developers to add distinctive functionality to their apps. Below is the list of enhanced APIs:
UIKit Framework
Store Kit Framework
Security Framework
Pass Kit Framework
OpenGL ES
MessageUI Framework
Media Player Framework
Map Kit Framework
Image I/O Framework
iAd Framework
Game Kit Framework
Foundation Framework
Core Telephony Framework
Core Motion Framework
Core Location Framework
Core Foundation Framework
Core Bluetooth Framework
AV Foundation Framework
Accelerate Framework

Deprecated APIs
Over the time, Apple deprecates some APIs, which remains active for a reasonable amount of time. Therefore it becomes important to take a note of Deprecated APIs for the developers and stop using those APIs. The developers can refer Apple's developer guide for a complete list of specific API deprecations.
iOS 7 supports following devices:
iPhone 4, iPhone 4S, iPhone 5, and iPod touch (5th generation).
Summary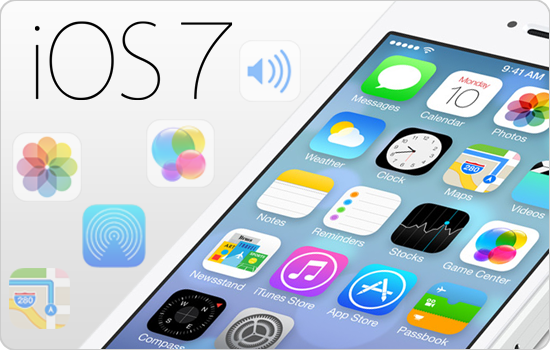 Article Name
Features for Enterprises in Apple iOS 7
Description
Get the latest features of apple ios 7, read our blog post to learn and explore about apple ios 7 features.
Author
Publisher Name
Publisher Logo
Subscribe to latest updates by Email
Receive occasional updates on our evolving perspectives on digital strategy, brand, marketing, and user experience: