Enterprise Mobility as a Service (EMaaS)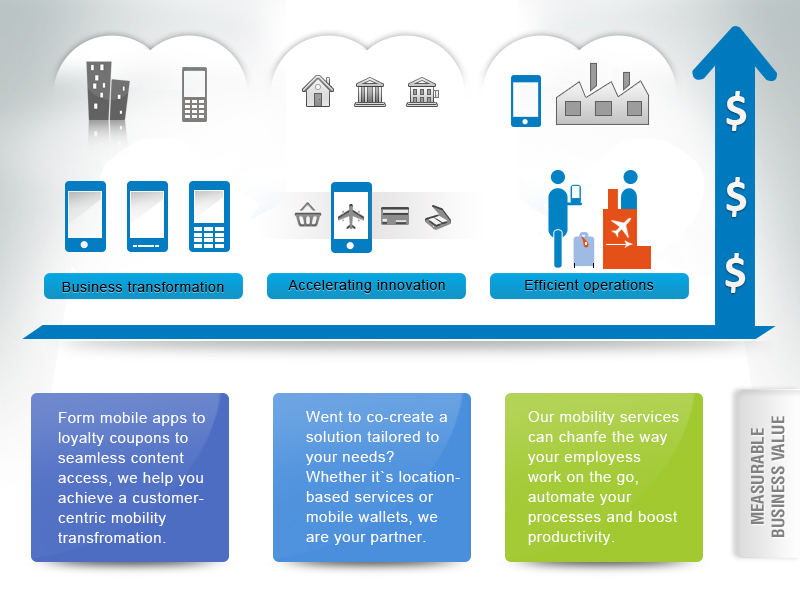 Services in the Information Technology domain are abundant with new opportunities coming-up, quite often, with a lot of bang and additional features. The rate at which technology advances in hardware, software and services is well known to everyone today. The era of services picked-up when the need to lease / rent / subscribe a particular facility was seen as an opportunity.  Since then, each and every hardware, software or for that matter a service came with a) an out-right purchase and b) a leased, rented or subscribed mode called "as a Service".  Terms such as SaaS (Software as a Service), IaaS (Infrastructure as a Service), PaaS (Platform as a Service), MaaS (Media as a Service) and many more have already gained popularity in the enterprise space.
This paper covers the overall services' market with a focus on mobility.  Mobility being the latest trend in the service offering all over the world, and so there is a need for a good approach for enterprise readers.
For simplicity of browsing, the following topics will be covered in this document.  These topics follow the historical trend of this subject and the areas that are part of interest in the overall strategy development for an enterprise.
Application Service Provider
Service Oriented Model
Impact of Mobile devices
Pace of Mobility Solutions
Application Service Provider
The "as a Service" model offering started many years ago and was termed as ASP (Application Service provider).  In this model, companies started offering simple enterprise solution by way of a hosted delivery.  This, on one hand, simplified the TCO (Total Cost of Ownership) calculations for the enterprises.  However, on the other hand, it also increased the data espionage risks.  That was because the enterprises started looking at the mode where the data and the software lied on a remotely located server.  There was no way they could control the remote data utilization.  Compliance to data security then came as an advantage and enterprises started embracing the model better.
This same service providers, started to name this model differently later on, on-demand services or Software as a Service (SaaS) or multi-tenant offering.  The advent of hardware options, efficiency improvement by way of Moore's law and the need for high computing speeds also brought a major boost to such models.  To ensure that there is a lower cost initially, highly efficient hardware was used every time and to gain advantage of the developing service models, enterprises embraced the thin-client approach thereby bringing more of ASP or SaaS based offerings in the market.
Service Oriented Model
With technological advancements, there was a sudden boom in the service oriented industry.  Technical as well as business offerings started taking the service oriented approach.  Technology started gaining popularity as more and more automation came into existence worldwide.  Technical offerings also started including "service oriented architecture" to cater to the hosted or service oriented mode.
With the advent of faster networks and smaller costs of hardware, companies in the service industry started looking at providing hosting services to their clients.  This further developed into the Cloud-based services.  The cloud offering today is making forays into almost every enterprise.  To overcome the challenges of data security, private clouds have also come-up as an offering.
Although the cloud offering are new in the current scenario, the similarity with earlier offerings for hosting can't be ignored.  For example, what was earlier available as a SaaS model via conventional hosting is now available over the cloud.  The very existence of the Cloud has made life different for the IT managers and users equally.  Disk space and accessibility are now non-issue and hence the "SaaS" models have no reason to flourish better.
Impact of Mobile devices
Mobility as a whole is a boon to the whole industry and now IT and non-IT are equally embracing automation for various functions.  With data plans by most service providers hitting south, every individual wants more from one's device.  Mobile devices, both smartphones and tablets are becoming cheap.  This ensures that every function, every module, every action has the possibility of getting automated and available as an enterprise app on mobile devices.
This trend of using data over-the-air (OTA) is now having a major impact on the SaaS models because the existing model can now be easily extrapolated to the mobile platform too.  This gives a huge boost to the existing solution providers in terms of delivering the needed solutions for the enterprises.  In fact, this gives rise to an interesting model that now can be termed as EMaaS© – Enterprise Mobility as a Service.
According to research, following are some of the reasons for the success of this new model:
Enterprises want to save upon the infrastructure, hardware and bandwidth costs and a hosted (SaaS) model becomes likeable.
Enterprises are willing to introduce mobile devices for all their staff so that costs can further come down.
Enterprises want to provide all needed functions to the mobile workforce as soon as possible.  This raises the demand for solutions based on the EMaaS model.
Enterprises are willing to pay for the "pay as you go" model for solutions that are urgently needed at the work place for departments or specific functions.
The above reasons make it a big benefit for the enterprises and also the service providers.  Using the EMaaS approach, enterprises are going to reap the best benefits of the available resources – Mobile, Cloud, OTA and above all employee satisfaction.  Hence, for a better customer service, the above ingredients work well when bundled with a better service provider of EMaaS.
Enterprise Challenges due to Mobility
The mobile technology has brought umpteen benefits for the enterprises, but it has also increased the headache owing to challenging situations in security.
Following are some of the facts about the revolution of mobility:
According to Gartner, in the coming 3 years, the enterprises that will adopt Mobile Device Management (MDM) strategies will rise to 65%.
At the recently held Gartner IT Expo, Mobile App Management (MAM) was the hottest topic of discussion among the participants.
Most enterprises are going to adopt the BYOD policy for their field staff; every research done in this area is affirmative about it.
Various research papers predict that with mobility penetrating in the enterprises, data security will have the highest concerns and most investment.
All these facts clearly show that while mobile devices, mobile apps and all kind of mobile activities bring in the benefit, it also has its own set of challenges for the enterprises.  EMaaS is one such approach that can resolve some of the challenges and hence help out enterprises to adapt to the changing world.
Pace of Mobility Solutions
Developing apps for the mobile devices, using their native OS and ensuring that the app performs to the needed standards has always been a challenge for enterprise.  This is in no way a defamation of the able efforts but a generic statement.  However, it is true that each enterprise has its own sets of challenges when creating end-to-end solutions for their needs.
Mobility solutions, which means apps that can be used by the real mobile users of the enterprise, is in its early stages currently.  Each enterprise is dealing with this situation where the type of mobile device to use,  the kind of app to be developed – native, web or hybrid and such other questions bug the decisions.  The EMaaS approach tries to encompass this challenge by creating a platform that is readily available for enterprises for their generic needs.  Most enterprises deal with their functions in a standardized manner.  Therefore, there is a possibility of creating this platform where apps are available for the enterprise to subscribe and provide for their people.  Intensive mobile users like the sales teams, field staff, service engineers, remote operations' technicians and sometimes even administrative personnel  do have the possibility of leveraging such generic solutions for their needs.
Conclusion
Solutions built on this approach of EMaaS are bound to create the needed speed of delivery because enterprises can now assign users from the organization for particular functions that are available as apps from this approach.  These apps will also ensure that each person in the enterprise is leveraging the benefits of the availability of information and functions that are regularly needed to use while on the move.
Enterprise Mobility as a Service or EMaaS is intended to get enterprises up and running at low cost and high speed.
References
Gartner website (www.gartner.com)
Wikipedia (www.wikipedia.com)
Summary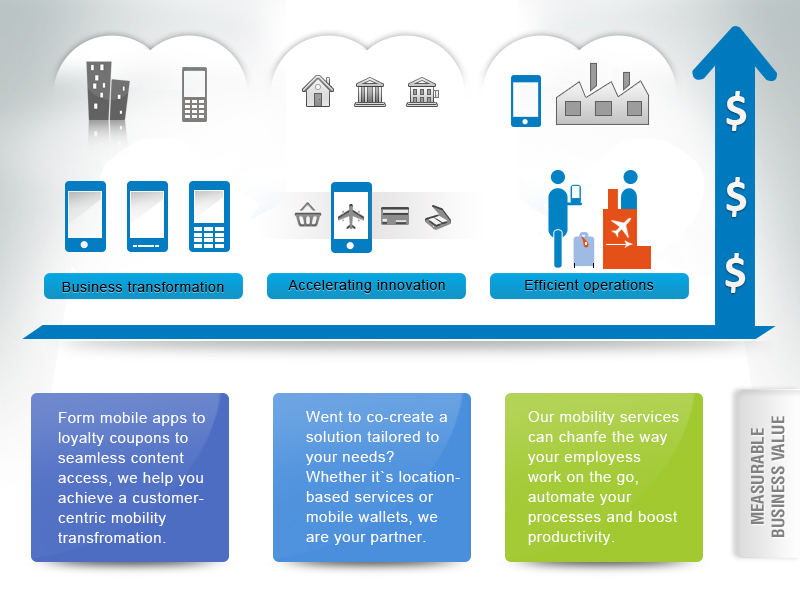 Article Name
Description
Author
Publisher Name
Publisher Logo
Subscribe to latest updates by Email
Receive occasional updates on our evolving perspectives on digital strategy, brand, marketing, and user experience: