Gamification is increasingly being used by companies to create interesting and interactive learning programs. This concept has long been popular in the form of customer loyalty programs. The frequent flyer miles by the airlines and rewards points by credit card companies are the best examples of customer oriented gamification.
In the workplace, Gamification does not mean letting your employees play World of Warcraft or creating a cloned copy of Grand Theft Auto! Gamification is about turning the learning process into a game. In this process, you take the game mechanics and gameplay elements and apply them to the existing learning courses and content to have motivated and engaged learners.
In this blog, we will be talking about how gamification can be used to create a safer work environment in the manufacturing industry. Employers are paying up to $1 billion per week in direct workers' compensation costs alone. So worker training and awareness is key to cutting down on this expense and in making sure that the company productivity is not affected because of lack of manpower.
When you launch a new platform and people are not actively contributing, voting and commenting on it, consider it dead. Gamification can help enterprises overcome this issue.
In fact, gamification is not just about safety training. It can be used to get employees excited about customer service, sales training and any other employee-oriented task. Gamification is useful in industries where employees continuously have to update and refresh their knowledge. This makes it ideal for manufacturing companies where employees and supervisors have to stay updated on safety policies.
Gamification uses just a few game elements. Employees don't play a long game from start to finish, but instead participate in activities with game elements. The employee gets the activities and tasks on his computer, tablet or smartphone. The main concept of gamification is to allow employees to learn at their own pace.
Helps Avoid Death by PowerPoint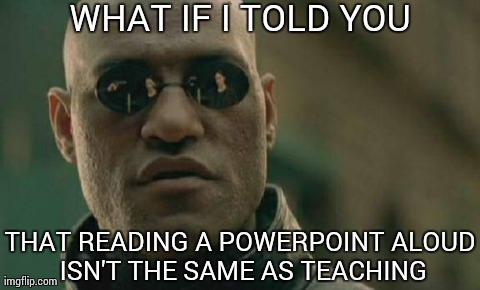 Giving safety presentations using PowerPoint and having daylong workshops can get boring and most employees are not looking forward to spending the day carrying manuals and taking notes.
With gamification companies can use the usual competitive game elements such as earning points, winning challenges and receiving badges to make employee learning more interesting.
eLearning becomes Fun
To make your eLearning program into a fun process that actually engages your employees, there are four key elements that you need to have in your gamification plan.
Game Play: Having a variety of games ensures that there's something for everyone. Brain teasers and multiplayer team games that are short (2-5 mins) gives employees the play part and they can also be given quizzes to cover the learning part.
Points and Rewards: Giving employees real rewards such as restaurant coupons and game tickets makes them more interested and fosters a competitive spirit in them. The games can have a points system as mentioned below to increase employee participation.
Points: Having a points system makes the games competitive.
Levels: A multi-level game means that as some employees reach higher levels, it gives them more bragging rights.
Quests: Let the game have challenges, journeys and treasure hunts that employees complete within a specified amount of time.
Leaderboards: Leaderboards also allow employees to compete against each other and track their success and see how they are doing compared to others.
Social Elements: It's important to give employees access to social media and encourage them to share the event so that other employees get talking about the event and are encouraged to participate. News feeds allow employees to view important events and a forum gives them the ability to submit ideas that can make the program better.
Designing the Games
Before you get started on the drawing board, you first need to find out what your employees need to know. After doing a review of the employee needs, start small. Most companies do have existing training materials which they can use for gamification with slight modifications. There's no need to reinvent the wheel. You can also run a small pilot program in your organization to see how this works.
The rewards system also needs to be something that your employees will enjoy. Instead of potentially ending up paying employees workers' compensation after the incident, you can spend a little extra on each employee by tying it to their performance in the gamification programs. Each employee who has an incident-free month can get rewarded with a fixed amount.
Companies can also offer their employees redeemable points for completing quizzes based on material that was given to them during safety training. When using gamification to improve safety programs it is important to know what motivates your end-users and use that knowledge during game design.
Driver Safety
Manufacturing companies that have their own fleet can use gamification to increase the driver safety record. Companies can use the Samsung S:Drive app that cuts out the phone's signal so that drivers are not distracted by calls or texts when they are behind the wheel. The app works by using the phone's GPS to track the speed and distance travelled to measure how safely the vehicle is being driven. Drivers can also form teams and have team-based competition. The company can give rewards based on how many miles the driver has driven safely.
Wellness Programs
Companies that want to have wellness programs are also ideally suited for gamification in this area. The well-known fitness app Zombies, Run! is a great example of how even something as mundane as jogging can be made into a fun activity and draw upon the current pop-culture love of the walking dead!
Benefits of Gamification
Walmart began using gamification in 2012 and today over 75,000 of its U.S. employees spend a few minutes every day receiving safety culture content. The company has seen over 50% reduction in Lost Times and Incident Rates. DART rates (Days Away from work, job Restrictions, and/or job Transfers) are also below the industry average now.
Pep Boys, the automotive aftermarket chain implemented a gamification-based loss prevention awareness program in 2009. The company has seen a 55% reduction in inventory shrink rates since the program began.
Gamification can be a valuable tool for manufacturing companies to help them create a safer work environment. But just adding game-like elements without offering a meaningful learning experience will not succeed. A successful gamification strategy should motivate and educate your employees.
Subscribe to latest updates by Email
Receive occasional updates on our evolving perspectives on digital strategy, brand, marketing, and user experience: