Apple unveiled a much more modest and much smarter iAd Workbench for mobile ads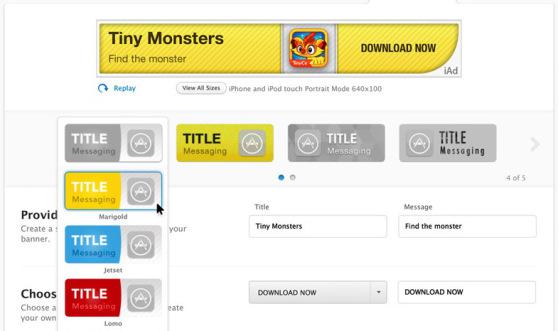 Advertisement is one of the best mediums of marketing in the form of communication and used to encourage, persuade or manipulate an audience to continue or take a some new action. The audience may be viewers, readers or listeners; sometimes a specific group. Every company is doing it best to get more and more customers worldwide. For this Apple unveiled a much more modest and much smarter solution for mobile ads: "iAd Workbench". Two years ago Apple debuted iAd with the goal of transforming the way of advertising. The privilege of ushering in a brave new world of mobile advertising. The target of capturing almost half of the mobile ad market. However, the company Apple is attempting to push iAds as a better service and product much in the same way people feel justified in spending a little more money on Apple computers that enhances the profitability of the company and it's a win win situation for both the company and the customers.
"Apple's iAd Workbench Is Finally An Advertisement That Makes Sense in Marketplace"
Understanding the types of apps (movies they like, music they listen to, the TV shows they watch, and books they read) currently used by the customers.  iAds Workbench helps you out to target the customer based on their current uses.
Through this creation enables the user to create and manage app user acquisition campaigns on iOS.
To facilitate the sale through iAds which enable auto-targeting, allowing Apple to decide who might be more interested in downloading or buying your app. This is a hint to all the iOS developers to build and create new apps according to the new features.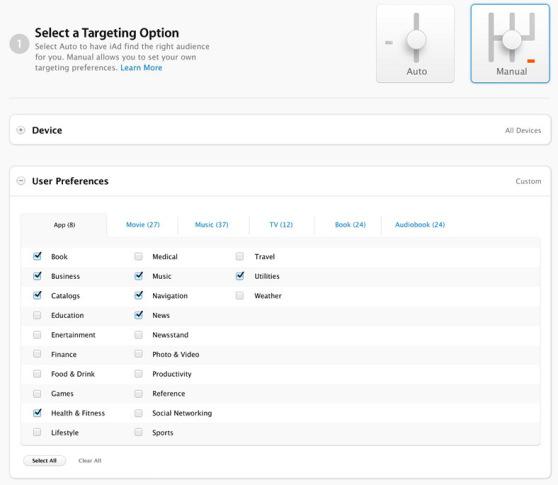 Source: Apple
While targeting options in Apple's new iAd Workbench you must note that iOS 7 and Jony Ive notwithstanding, skeuomorphism is alive and well at Apple.
iAds Workbench fairly familiar with Facebook Ads, LinkedIn Ads, or Google AdWords. The users, who has used the advertising campaigns on Facebook, Google, or LinkedIn would not get confused with this new Apple's new iAd Workbench ad.
Users have the option to download their choice according to their budget (pay for clicks).
After these steps the user can create an ad with their own art and initiate your campaign as per Apple-supplied template.

Source: Apple
The user campaign gets live in a very simple ways.
Apple offers analytics and tools to determine which banners are converting.
Analytics and tools to determine how much users have spent on it.
Analytics and tools to determine how many impressions user's ad campaigns generated, number of downloads, and their cost per acquisition.
It's quite simple, and time will tell if it's also the best solution to promote your apps or not. Surely the things will change a lot in apps development process.
It's the "easiest way to create, manage and optimize your ad campaigns to promote your apps in the real time."
Softweb Solutions
Softweb Solutions provides mobile development services for organizations involved in various business activities. We have a team of android mobile developers can design innovative Mobile Apps for different platforms – iOS, Android, and Blackberry.
Summary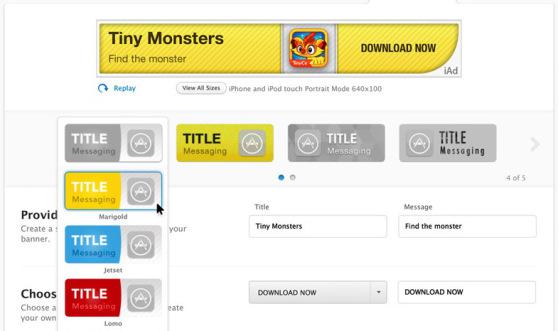 Article Name
Description
Author
Publisher Name
Publisher Logo
Subscribe to latest updates by Email
Receive occasional updates on our evolving perspectives on digital strategy, brand, marketing, and user experience: