Windows 8 OS Enhancements Benefitting Businesses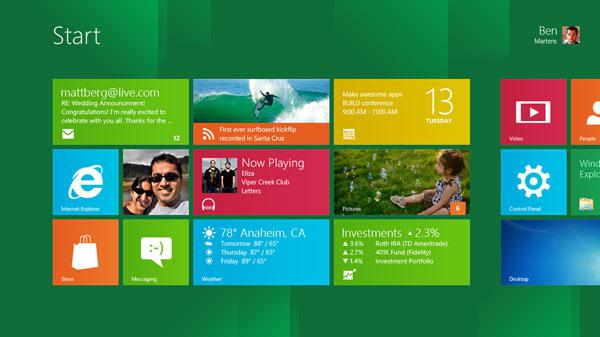 Microsoft's new Windows 8 Operating System and Surface Tablet device are now available in the market for users.
It is remarked that Windows 8 OS has been designed and developed from the scratch which can work smoothly with traditional desktop PCs, laptops, tablet devices and smartphones. It is designed to meet all user needs and it is integrated with advanced features and functionality. The advancements and enhancements done in the OS will help business owners to make their work done quicker and with a lot of ease. These enhancements include richer security, NFC device support, new touch optimized interface, and many more.
Windows 8 – An inheritor of Windows 7 will motivate public more towards their growing interest in tablets and other mobile devices. Amongst techies and business owners/communities, Windows 8 has achieved maximum attention due to its advanced features and capabilities.
Windows 8 enhancements that will benefit businesses are discussed below –
1] Metro Style Interface
Windows 8 is incorporated with both types of interface – Metro style and Classic desktop style interfaces. Users are facilitated with the option of selecting their preferred interface matching their requirements. The touch friendly metro style interface is like a blessing for mobile workers as now they will be able to view and log business data by simply touching the right icons.
2] Windows To Go
BYOD [Bring Your Own Device] concept is increasingly getting popular worldwide. Windows To Go helps businesses that hire a lot of consultants, contractors, and other temporary workers, and need to give access to a corporate desktop image and apps to those personnel without giving full server permissions. It helps users to carry their workstations wherever they go.
3] Security related features
Security is always been a major issue for enterprises.
Windows 8 has added Secure Boot feature that will enormously benefit businesses. This feature will not allow the loading of unauthorized firmware, operating system, and drivers at the boot time. Basically it is designed for preventing malware that infects the system at the time of startup. Moreover, users can turn off this feature in PCs but it's not possible if Windows 8 is running on tablets.
Windows 8 also features another security tool – BitLocker drive encryption that quickly encrypts the drives useful to reduce the worker downtime.
A tool named AppLocker is also integrated which allows IT administrators to specify the applications that users can run.
It includes built-in software – Smartscreen ARS [Application Reputation Service] that is designed with an objective of protecting against the organization's employees downloading malicious apps, which can be programmed to steal corporate data or wreak havoc on a network.
4] Enhanced File Management
Windows 8 includes several tools which make file management easier for users especially at the time of copying numerous numbers of files at a time. It also includes a new interface box which shows the combined status of concurrently running copy jobs along with the completion percentage of each file. One another useful tool provides the ability of managing each job separately. The businesses like Publishers, Law firms, etc. can make a good optimum use of these tools for enhanced file management.
5] Compatibility with Windows 7
According to Microsoft, the apps and utilities that run on Windows 7 will be compatible with Windows 8. Businesses will be benefitted by this as their software and development investments will be protected, but the legacy windows apps including those written in Win 7 will not be compatible with the ARM-based version of Windows 8 for tablet devices.
Windows 8 Operating System includes improvements that will help each sector of the businesses, like security, networking, virtualization, and more. Moreover, it will motivate businesses to adopt mobility concept in their work processes resulting to improved business productivity.
We have years of experience in delivering Windows based appsand our expertise, familiarity, and strong background with all advanced Microsoft technologies will help us to offer best Windows 8 solutions. As an enterprise, if you have a requirement to make your existing system and processes mobile, we can help you with our expertise and technical strength. Also, we provide cross-platform development services to meet all your requirements. Likewise, we are a Microsoft Certified Partner and have a strong team of developers with years of experience in Microsoft technologies.
Softweb Solutions is a well-known name amongst Application Development Service Providers. Contact us at info@softwebsolutions.com for customized Windows based App Development or to know more about us.
Summary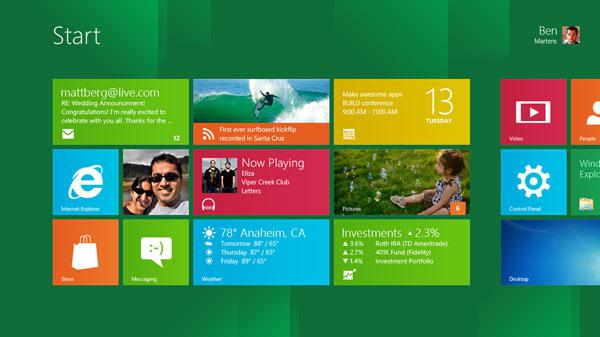 Article Name
Windows 8 OS Enhancements Benefitting Businesses | Softweb Solutions | Blogs
Description
Author
Publisher Name
Publisher Logo
Subscribe to latest updates by Email
Receive occasional updates on our evolving perspectives on digital strategy, brand, marketing, and user experience: