Mobile Business Intelligence: The Future of MobileMobile Business Intelligence: The Future of Mobile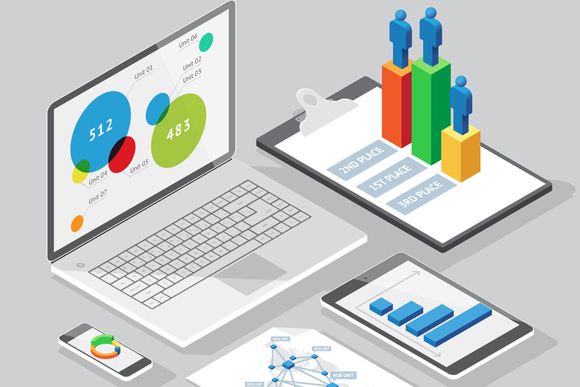 There is an increased use of mobile devices in all organizational structures and businesses can't overrule the need for mobiles and smartphones for work productivity. Mobile Business Intelligence (BI) is the process of making the business data available on smartphones and computer tablets. The mobile BI trend is increasing and it proves to be beneficial for businesses to improve its performance.
This new concept gives employees the benefit of working from outside office premises, or while travelling or shopping. It increases flexibility and gives more tools for quick decision making process. Business meetings require work related specific information to take a particular decision. Mobile BI makes it possible to provide such data through various handheld devices and in turn, accelerates performance in every area of work.
Today, there are a number of mobile BI applications available to help business to organize work in a better way. The iPad was the first most suited device for the BI platform. Now, there is an unlimited flow of suitable devices for this platform.
Beneficial aspects of mobile BI for organizations are –
Mobile BI adoption within organizations is increasing at a faster pace. It helps to prepare reports for finance and marketing purposes and makes the process smooth.
It provides instant access to relevant information or data and thus, facilitates the decision making process. Professionals have access to data right at their fingertips and this contributes to their productivity. It is an easy option to stay connected with work and improve the potential of the business.
Remaining updated on the technological front helps business to prosper in umpteen ways. There is a constant flow of mobile devices to support the BI model and it also requires an infrastructure that supports the quick sending and receiving of data. All this increases the mobile workforce and its possibility to produce enhanced results
Selecting an appropriate Mobile BI solution is not an easy task. Most BI solutions have a mobile version available, yet differences exist. Depending on the organization's need, it is advisable to choose a robust mobile BI solution that will help to enhance effectiveness. Gartner predicts the use of mobile devices to be mainstreamed and it also suggests that mobiles will take over more than one-third of the BI functionality. More and more workers will go mobile in the coming years and utilizing Mobile BI solutions will become mandatory to survive in the competition.

Future Considerations for Mobile BI
Business intelligence has been the building block of an organization's success and growth. Mobility adds flexibility and ease to this process and makes it a vibrant option for the mobile workforce. The mobile trend is expected to increase in the near future and so, mobile BI is also going to see an increase. Organizations that adopt the growing trend will remain ahead of its time and draw clients for the firm. BI tools deliver information that is important to take decisions on the move. These strategies will play an important part in deciding the organization's growth.
Softweb Solutions is a leading Mobile App Development Company. We have a team of expert mobile developers who can design innovative mobile apps for iOS, Android, and Blackberry devices. For more details on Mobile App Development, contact us at info@softwebsolutions.com
Image Source: karyatech.com
Subscribe to latest updates by Email
Receive occasional updates on our evolving perspectives on digital strategy, brand, marketing, and user experience: