Catch Up with the Latest Enterprise Mobility Trends to Achieve Business Goals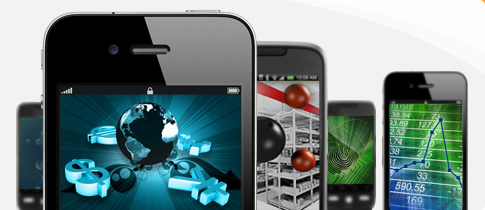 Top enterprises are embracing mobility at a faster pace and reaping the benefits of going mobile. Six years back, employees used mobile devices for email and text messaging only and Blackberry had just entered into the enterprise arena. Today, most employees own a smartphone and make use of varied mobile apps to facilitate them in their work.
The increased use of smartphones, tablets, and mobile apps has caused the enterprise mobility rates to reach its peak. Smartphones have definitely helped to gain more business and there is a constant need for more solutions to manage the mobile data and security issues in order to keep the organization's information secure. Mobility in the enterprise is transforming the way in which people carry out work and collect data for business operations.
The benefits of enterprise mobility solutions are –
The use of mobile devices has shown to increase the worker's efficiency and enhance overall productivity. It enables employees to remain connected with their workforce from all places, all the times. Employees enjoy flexibility that enables them to be more involved in their work and enable to bring out the best in them.
For marketing professionals, mobility is a blessing in disguise. It enables them to attend to customers' query instantly and solve their problems. Mobility within the enterprise has improved customer service and customer satisfaction. It has also resulted in enhanced sales for the business.
Enterprise mobility solutions play a major role in fostering business growth. It enables businesses to cut down the IT costs and increase revenue for the firm.
Enterprise mobility in different industries
Enterprise mobility is rapidly increasing within the manufacturing and retail market. There is a huge market for enterprise mobile apps to boost productivity within the sector.
An estimated 40% of U.S. doctors make use of medical apps on a regular basis.
Other industries that have been the early adopters of enterprise mobility are Banking, Finance and Insurance, Pharmaceuticals, and Transportation sector.
Enterprise mobility has given rise to the concept of Bring Your Own Device (BYOD) and Choose Your Own Device (CYOD). The emerging BYOD trend has to do with implementing a proper mobile strategy for the safety of confidential information. When company information is accessed from unsecure mobile devices by different employees from different places, there are risks involved with misuse of information. A mobile strategy will ensure company safety from all platforms and increase productivity.
Enterprises are trying to catch up with the mobility trend and see if it can make a difference to their organizational progress. Smartphones have become quite common and companies frame rules regarding the proper usage of these devices so that it proves to be profitable to the enterprise. Employees, on the other hand, enjoy working through the mobility platform as it provides them freedom to handle work from different locations. Employees no longer feel bound to the office premises which contribute positively to work efficiency.
Softweb Solutions is a leading Mobile App Development Company. We have a team of expert developers who can deliver the best enterprise mobile solutions to match your business requirements. For more information on Enterprise Mobility Solutions, contact us at info@softwebsolutions.com
Image Source: infomatix.hu
Summary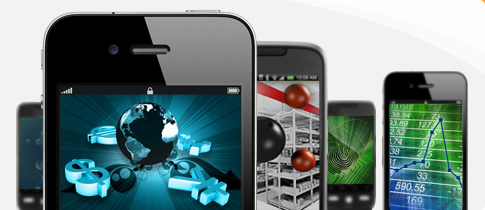 Article Name
Catch Up with the Latest Enterprise Mobility Trends to Achieve Business Goals | Softweb Solutions | Blogs
Description
Author
Publisher Name
Publisher Logo
Subscribe to latest updates by Email
Receive occasional updates on our evolving perspectives on digital strategy, brand, marketing, and user experience: